What is oily skin?
Oily skin is skin that produces an excess of lipids. Unlike dry F, in this case, the sebaceous glands provide considerably more lipids than necessary. This excess oil causes excess shine on the skin, especially in the T zone. The pores dilate, and blackheads and imperfections may appear. This disorder may originate in hormonal variations or external aggressions such as stress or pollution.
A specific beauty ritual
Just like dry or normal skin, oily skin requires a specific ritual. Begin the beauty ritual with gentle cleansing. In the morning and at night, rid the skin of excess oil and impurities with a particular cleanser such as the Gentle Cleansing Foam For Normal Or Combination Skin. Next, apply the PORE Reducing Serumwith extract of vine flower cells, which offers a triple action to reduce pores: regulates oil production, strengthens the structure of pores, and exfoliates the skin on the surface. Plus, it softens skin texture and provides instant radiance for flawless skin, even up close! Attention: oily skin needs as much hydration as dry skin. However, it is more convenient to use a fluid and light texture moisturizing cream.
Clarins proposes textures adapted to combination with oily skin in all day and night creams. Also, 1 or 2 times a week, take a break with SOS PURE MASK. Its formula purifies the skin and minimizes pores in just 10 minutes. Rinsing with lukewarm water, SOS PURE mask with green and white clays with a purifying action; it leaves the skin clean, fresh, and soft, thanks to the organic Fleischer laurel extract that reduces the concentration of fat. The skin is radiant. The shine disappears from the face.
Express touch-ups
By day, you can control the shine of oily skin with the PORES ET MATITÉ KIT. Provided with mattifying papers that absorb excess oil and free powders that correct imperfections, Kit Pores et Matité is the best ally for oily skin. Carry it in your bag to do the precise beauty touch-ups wherever you are.
Oily skin: characteristics and cares
It is regard as an excess of sebum that results in a shiny appearance, with dilated skin pores and inflammatory lesions, pimples, and blackheads. Oily skin has a significant genetic component and tends to occur more frequently during adolescence due to the increase in general glandular activity (and the sebaceous glands). Still, some habits favor excess sebum in the skin—the complexion.
Oily skin remains also quite sensitive, has a thick texture, and tends to flake in non-seborrheic areas, the presence of redness and irritation. Its main advantage is that oily skin ages later, although excessive sebum production does not always mean that the skin is hydrated. So hydration should not be dispensed. The main problem with oily skin is acne, which is nothing more than the accumulation of oil under the clogged pores of the skin. The infection of pimples by bacteria can cause scars on the skin, a significant aesthetic problem for acne-prone skin.
oily skincare
Cleaning oily skin is vital to combat excess sebum. It is best to shower the skin with lukewarm water. For this, non-oily gels (which do not contain oils), purifying gels that are not excessively alkaline must be use since they could stimulate microbial growth. You will find some gels for oily skin in our para pharma, such as Vichy Normaderm Cleansing Gel. La Roche Posay Effaclar Purifying Gel, or  Avene Clean AC Dermolimpiador  (especially indicated for skin that follows aggressive acne treatments).
Vichy Normaderm Cleansing Gel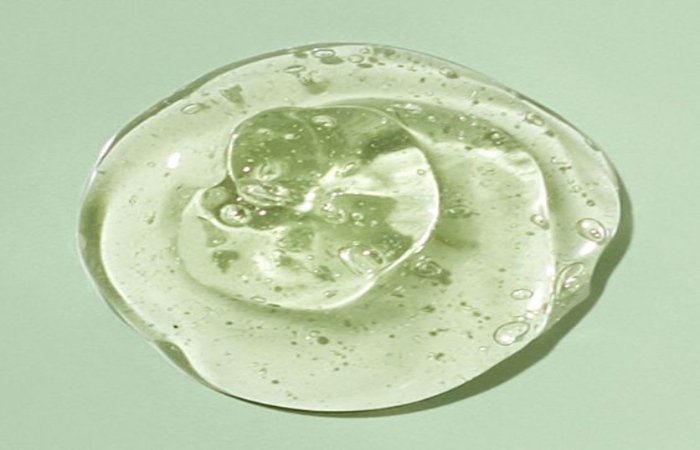 Somebody Cleaning oily skin should be finished at least twice a day: in the morning and night. After cleansing, the skin will be much more receptive to subsequent treatments.
To clean the pores well and eliminate impurities and pimples. It is important to use cosmetics that, in addition to cleaning the skin in-depth, fight against bacterial origin to avoid infections. We recommend the La Roche Posay Effaclar Duo treatment.
Twice a week, you can exfoliate the skin to better clean the pores and eliminate the toxins that accumulate inside them. There are physical exfoliants (with a drag function when touching the skin) or chemical ones, which contain principles that help eliminate the most superficial layer of dead skin cells. Some masks help eliminate excess sebum, such as the green clay of Lierac.
Oily skin can also be dehydrated, so we must not forget this step. Not hydrating the skin can stimulate sebaceous overproduction, which would be counterproductive. For this reason, the problem is best to choose special moisturizers for oily skin, oil-free creams, and emulsions that regulate sebaceous production. Some proposals: Vichy Normaderm moisturizing treatment, Avene Clearance regulating emulsion, La Roche Posay Effaclar anti-recurrence treatment, or, for local outbreaks, La Roche Posay Effaclar A.C. concealer, Avene soothing cream Clean AC (to hydrate and soothe skin subjected to severe acne treatments) or Vichy Nomadism Night (which regulates the hyperactivity of the pores while you sleep).
Lierac Green Clay Mask
When the skin is exposed to the sun, it is advisable to use a sunscreen suitable for oily skin, such as Avene Cleanance Solar.
There are also specific makeups that help control sebaceous production. One example is Avene Cleanance Colored Emulsion.
Food is also essential to regulate skin fat with a diet rich in vegetables and fibers. Avoid fried foods and saturated fats and try to eat foods high in vitamin B2 and Omega 3 fatty acids.
Toxic habits such as tobacco or alcohol intake permanently harm the appearance of the skin, whatever the type of skin we have.
Proper hair hygiene also helps keep the skin free of oil.
Avoid touching your face, and do not handle pimples and blackheads. You can get them infect and leave a scar.
Conclusion
Oily skin remains skin that produces an excess of lipids. This disorder may have its origin in hormonal variations, or external aggressions such as stress or pollution. Unlike dry skin , in this case the sebaceous glands provide considerably more lipids than necessary.
Also Read: Skincare in Summer According to Age