What is the Dash diet?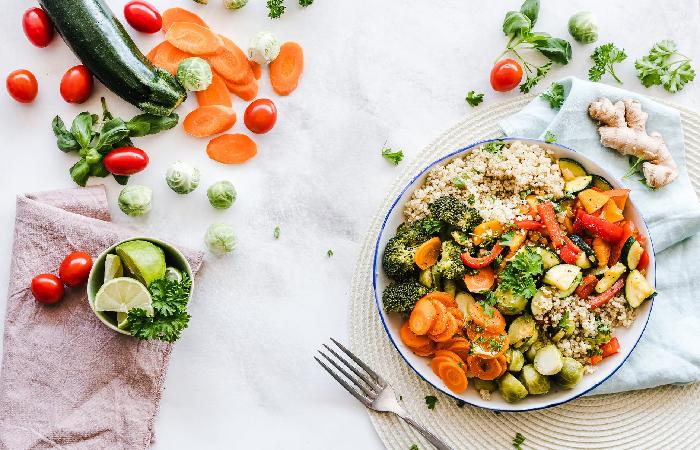 dash diet  "Dietary Approaches to Stop Hypertension" can be translated as "Diet tips to lower blood pressure".
Dash diet  according to the German Hypertension League, around 35 million people (as of 2015) in Germany suffer from high blood pressure: their values ​​are everywhere 140/90 mmHg (millimetre mercuric acid) and higher, compared to a healthy blood pressure of 120/80 mmHg.
In working with high blood pressure patients, the scientists found that a dietary lifestyle also positively affects weight.
If you avoid foods that increase blood pressure, you will lose weight faster. That is why the DASH diet is understood as a classic diet but as a change in diet.
DASH Diet: What's on the Table?
The diet mainly includes fruit and vegetables, wholegrain varieties, fish, protein-rich foods such as eggs, beans or lentils and low-fat dairy products.
Meat is more of a side dish and mainly serves lean chicken. However, foods with unsaturated fats such as avocados or nuts (not roasted, unsalted) should not be missing.
When frying, you use vegetable oils (olive, rapeseed, nut oils), which lower your blood pressure with  omega-3 fatty acids and polyunsaturated fats.
A calorie intake of 2,000 kcal per day is recommended; you can reduce it to 1,500 kcal per day if you want to lose weight.
You should replace table salt with spices and avoid sweets, finished products, alcohol and cigarettes as much as possible.
In the morning
you can start your day with a mix of low-fat yoghurt, oatmeal and fruit (bananas, apples, etc.). The whole thing can be spiced up with a few nuts.
Noon
It would help if you had a fresh kick for the second half of the day, so prepare a vegetable pan with brown rice.
Peppers, carrots and beans, for example, are suitable for this. A lean chicken breast goes well with this as a side dish. Finally, there is fruit for dessert.
in the evening
A large plate of salad rounds off your day. If that's not enough for you, you can also spread bread – but please avoid secret fat suppliers in sausage and cheese and instead use low-fat cream cheese, boiled ham or poultry sausage.
 Snacks
If you can't make ends meet with three meals a day, you can treat yourself to raw vegetables to fill in the gaps: carrots, cucumbers, and peppers taste lovely with a delicious herb quark.
Tips for implementing the DASH diet
As at the beginning of every significant change, you will feel tired and listless for the first few days – this is because your body is missing the usual fats and energy suppliers.
Treat yourself to a lot of sleep and rest during this phase, after which you will feel fresher and more energetic than ever.