Nail Trends 2021 – From pink tones to square tips, these are the 2021 nail trends that will rule the year! Here are the colours, finishes, tip types and nail art that will take command.
The most significant change we will see in beauty trends for 2021 –besides hair– is nails, since next year's styles are classified into two main poles: the most straightforward and most organic versus the most loaded and exuberant ( which are nothing like last year's). OMG!
The catwalks indicate that there will be a wide variety to choose from between nude, metallic, pink, blue, chrome and fluorescent designs, and that is why right now, we are sharing with you the Glam report of 2021 nail trends that you must have on your radar for your next elections. Of manicure Ready to start?
Trending Nail Designs For 2021
The manicure with organic, artisanal and abstract forms will be crowned one of the most important in 2021, followed by geometric and floral nail art with a set of transparencies. Speaking of the most straightforward nail designs, the French manicure will also continue to have a starring role in all its versions, only with a thinner tip than the classic one.
In its extravagant counterpart, we will see designs with phosphorescent details that glow in the dark; punk/rock nails with a black base, metallic touches, glitter and stars; leopard, cow and tortoiseshell prints; rainbow nail art and nature-inspired elements like popular seashell nails.
Nail Color Trends For 2021
The favourite nail colour of 2021 will be pink, in the range that goes from pale pink and rose dust to bubblegum pink. The mocha, almond and nude coffees will continue to be the favourites for any occasion, accompanied by the metallic ones in a chrome-like finish. Other trending nail polish shades should be on your list: emerald green, all kinds of blue, orange, purple, white and black.
The Coolest Nail Art Trends of Summer 2021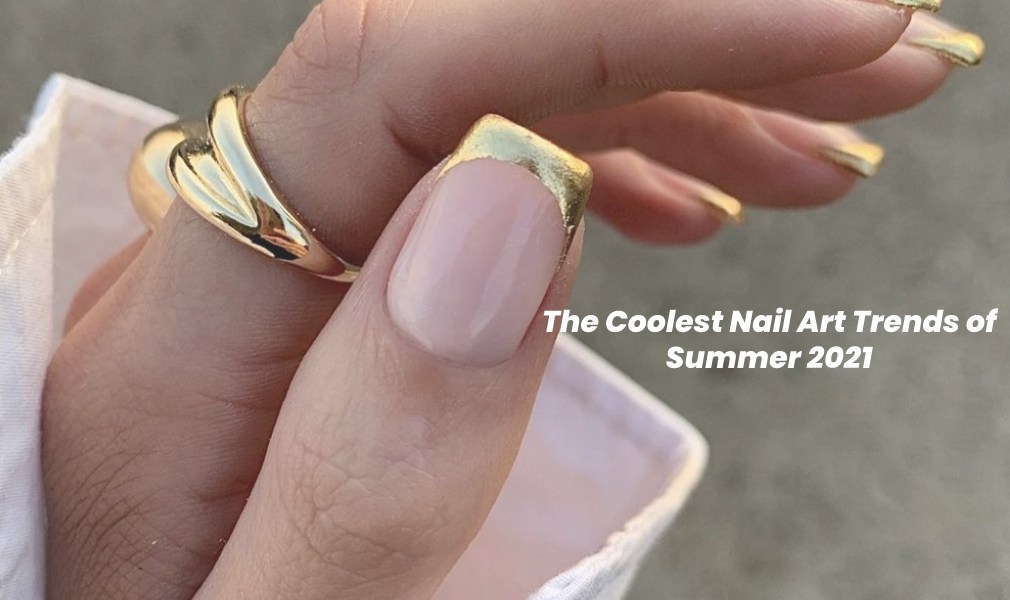 A little about the hottest summer 2021 nail and flower design trends will fall into the "subtle." Nail technicians and in-house artists have honed their skills, including illustrations that look like real works of art, chrome manicures, neon colours and lots of different swirls. Here are 13 popular summer nail designs to wear on your next date.
The French Manicure in 'Nude' Tones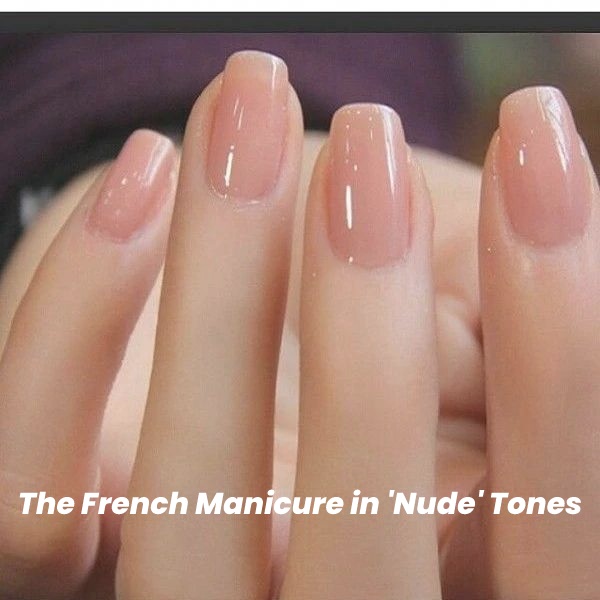 Forget everything you know about the classic manicure because it is already a thing of the past. The trend dictates that the French manicure be worn with coloured tips to make it more current, summery and different. We start with the one kept in 'nude' tones, but later we will show you other more vibrant designs. And it is that by choosing the colour combinations you like the most, this type of manicure has infinite possibilities.
The Skittle Manicure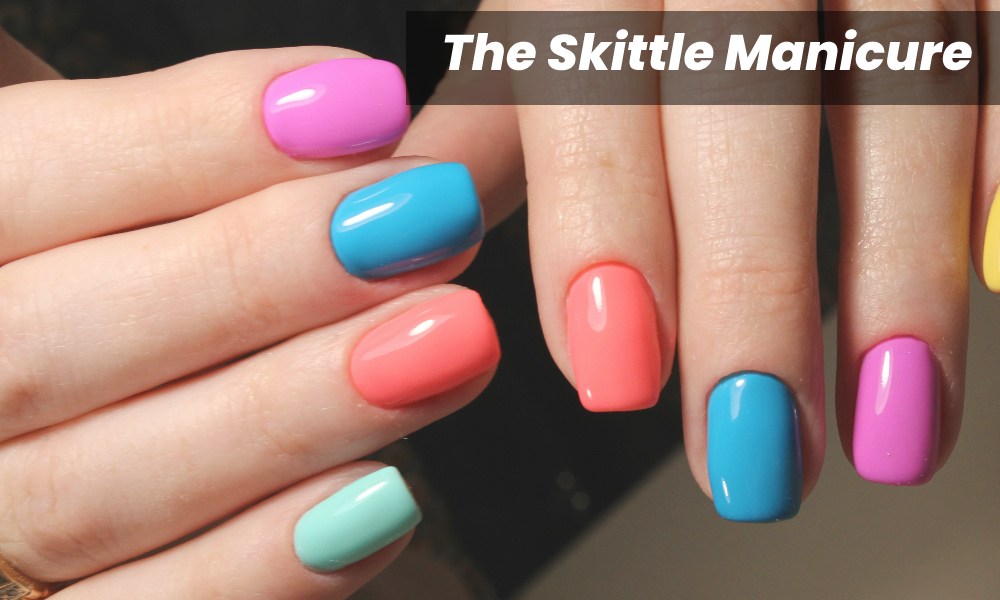 Sweets inspire this rainbow manicure that has gone viral through the colours of the packaging of this classic of snacks. You don't need knowledge of 'nail art because it is based on painting one nail of each colour, so it is the perfect trend manicure for the less handy with the brush. The key to wearing it is to choose between 5 and 10 colours and combine them.
Manicure in Bright Tones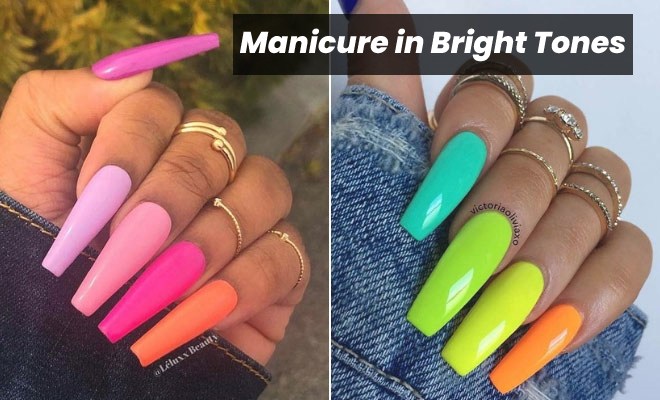 The heat increases the saturation and brightness of your nails, and this manicure will be like an actual bouquet in your hands, full of colour and sparkles. Choose them in shades of red or coral, even dusty cyan with pearlescent pigments.
The 'Milky Nails' Manicure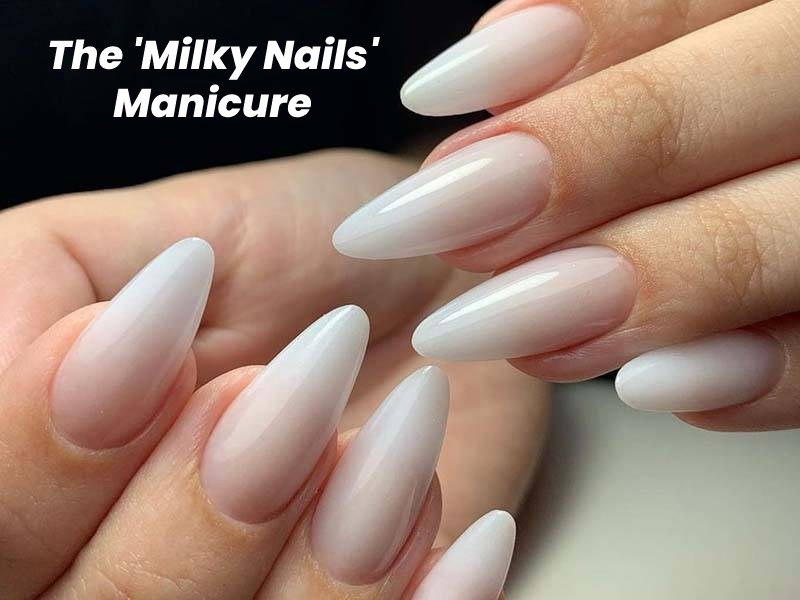 The trend of white nails or 'milky nails' continues to hold the highest position in this 'beauty' classification, especially now that tans are beginning to be noticed. If you want to make them even shinier and with a milkier finish, don't forget to finish with a glossy top coat or gel-finished protection.
Manicure with Square Geometric Shapes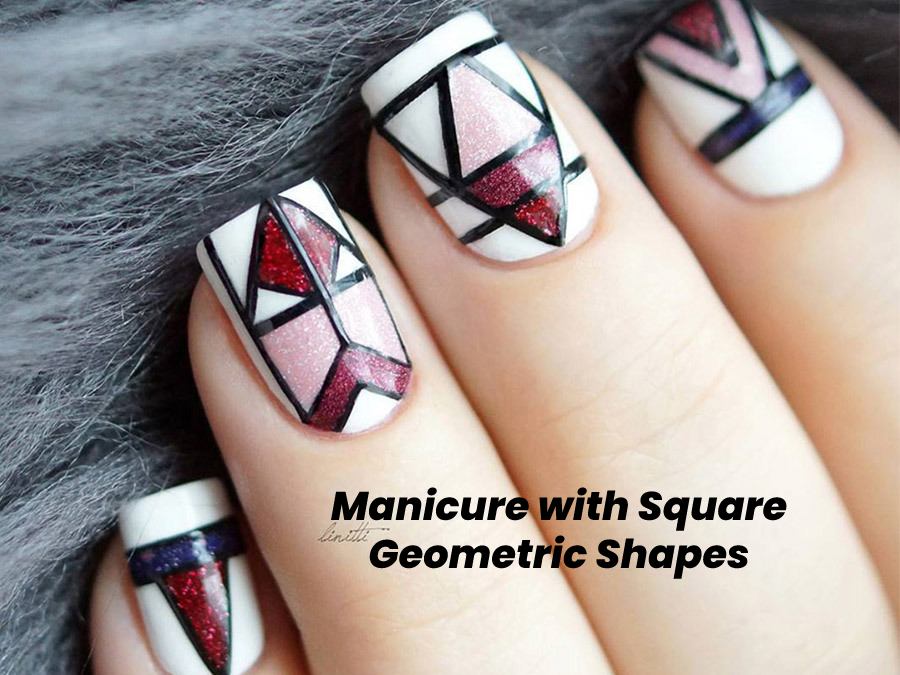 This summer, manicures with geometric shapes continue to have their moment, thanks to various designs available. With multiple shades or monochrome, you choose the style you want to practice.
The Manicure with Triangular Geometric Shapes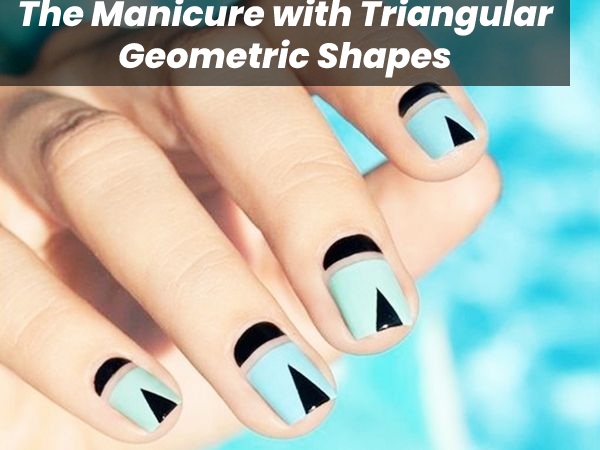 The concept is similar to the previous one, but instead of covering only half of the nail, the design occupies its entire surface in an almost hypnotic way.
For More amazing Nail Trends, visit Nail Design Trends 2021
Shapes Of Tip That We Will Be Seeing In The Year
The reign of long, pointed nails in the style of 'La Rosalía' seems to end because this 2021, we will see edges closer to reality. Short nails with rounded, semi-square, slightly almond-shaped and straight tips will take the lead, so this is excellent news for those who want to continue their manicure at home.
Other Nail Trends
Natural nails, without a drop of polish but with a perfect polish and shine, are the option to try every day in 2021. The key to achieving them is a good manicure with your favourite tip and a few drops of serum or oil to maintain them. Thick, solid and healthy.
On the other hand, acrylic powders, pressed powders, toners, chrome finishes and gel polishes at home will continue to be used with the same strength as always. However, in terms of products, we will see cleaner and even vegan alternatives due to fewer chemicals.
Related Searches
What is White Acrylic, and What are Milky white Acrylic Nails?
Stylish Blue Swirl Nails Ideas for Your Next Manicure
Top Baddie Acrylic Nails You Can't-Miss